The best time to automate your sample management is right now
Cannabis is a complicated plant; it takes advanced methodology to get accurate results, and competitive pressure and regulatory scrutiny are both growing. Future-proofing your cannabis testing lab to survive and be profitable in the long run isn't easy, but Agilent has the experience to get you there.
It doesn't matter whether you're an established cannabis testing lab looking to expand throughput and boost efficiency, or a startup hoping to hit the ground running and gain a foothold in a competitive market. Both scenarios face a common set of challenges, and both can achieve dramatic benefits by understanding how manual sample tracking can slow and complicate your path to success – and the many ways that dedicated lab management software like SLIMS can transform your operation.
Get started
It's a simple, unavoidable fact: All labs need an information management system. However, not all systems are created equal, and not all of them deliver the same results. Many labs choose to use manual sample management methods, often assembling a combination of Excel, paper notebooks, and other isolated platforms, then adapting them for their needs and adding additional ones as needs change. The problem?
Labs often underestimate the amount of information that needs to be tracked for every sample.
They fail to appreciate the time and resources it takes to manually follow and record information and the many ways manual tracking contributes to bottlenecks and slow responses that cost time and money.
They don't consider how manual tracking methods make it hard to quickly scale operations up, and to extract the system-wide insights needed to drive operational improvements.
Consider these common situations where SLIMS clearly outperforms manual sample management for cannabis testing.
Are we backlogged? Can we bring in more samples?
With SLIMS, you'll get answers quickly. At-a-glance graphical dashboard view of your samples helps you accurately estimate workflow timings and make quick business decisions.
Are we running low on supplies? When do we need to place an order?
SLIMS can automatically alert you when lab supplies are running low, so there is minimum risk of supplies-related downtime.
What was done to this sample/batch of samples? When, where, and by whom?
The amount of data associated with your samples can be large whether you are a small lab or an established one. Manage large volumes of data and know everything related to your samples so that you can respond on a timely basis. Get quick access to relevant data for timely decision making – critical for existing labs looking to expand as well as startups wanting to ensure future scalability.
How can I get all the workflow information I need, when I need it, in a single report?
SLIMS integrates with key systems in your lab such as Agilent and third-party instruments to help reduce delays accessing data, eliminate the need to manually enter data, and help you scale up on demand.
Summarize all data from all systems in your lab with the click of a button. Quickly produce COAs, create reports on instrument and sample status, and generate data packets for regulatory use.
How can I accelerate the execution of my cannabis testing workflows?
SLIMS has been tailored for cannabis testing with pre-configured cannabis workflows, so your lab can get up and running quickly. Agilent expertise and support means implementation and ongoing needs are met.
Was the analysis performed according to the SOP and with approvals?
SLIMS assists the user step-by-step through the workflow – choose the right instrument for the right task, make sure it is calibrated and solvent and consumables are not expired, and much more.
Are there systematic issues that are causing errors and compliance risks?
SLIMS tracks and flags errors so adjustments can be made quickly – no need to manually review multiple times. Efficient tracking allows for timely retesting (if needed) and prevents less experienced users from entering incorrect information that might compromise the quality of the results.
How can I ensure that my customers and regulatory bodies receive timely responses?
Staff and authorized customers can log into SLIMS remotely to register samples and receive reports. Powerful data management features let you quickly send data packets to regulatory bodies, minimizing compliance risk.
Examine These Common Myths About Laboratory Information Management Software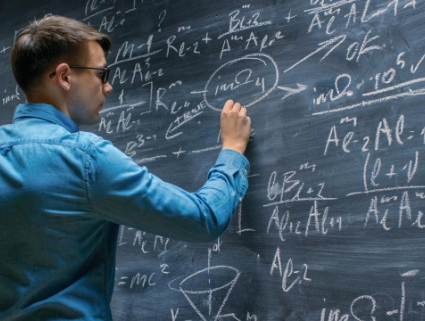 "SLIMS makes sense, but bringing in automated management software is just too much hassle."
Not compared to the hassle you'll experience if you adopt manual methods that build significant productivity and efficiency barriers into your near future.
In fact, the preconfigured SLIMS cannabis package gets you up and running quickly, and you can download it from the SLIMS store. Agilent expertise and support will ensure you get started with minimal downtime, and Agilent customer service will be there when you need it.
Leverage Agilent's experience and reputation in cannabis testing solutions. Our end-to-end portfolio coverage supports SLIMS to deliver a unique offering comprised of best-in-class instruments, software, consumables, services, and support.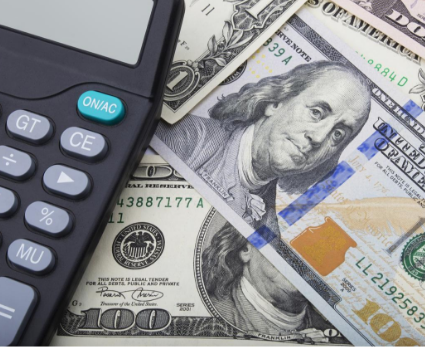 "Automated software solutions for sample management may be better, but they're just too expensive."
Just think about the costs of missed business opportunities arising from an inability to quickly scale throughput – and the potential loss of reputation arising from missed deadlines, inaccurate results, or regulatory setbacks.
The efficiency benefits you can gain by investing in automated sample information management will generate return on investment on all aspects, e.g., manpower, cost savings, compliance, etc. Need to isolate the bottlenecks in the lab in order to increase sample throughput? It's much faster and easier when you have sophisticated software that tracks and reports issues, and "faster and easier" means "less expensive".
Systematic analysis errors can result in your lab losing business over the long run. What if your lab was systematically delivering inaccurate results? How would you know, and how would you figure out where the problem lies?
SLIMS can also save you money in unexpected ways. With SLIMS in place, training will be more straightforward, and your experts will be able to focus their expertise where your lab needs it most, adding value to your entire operation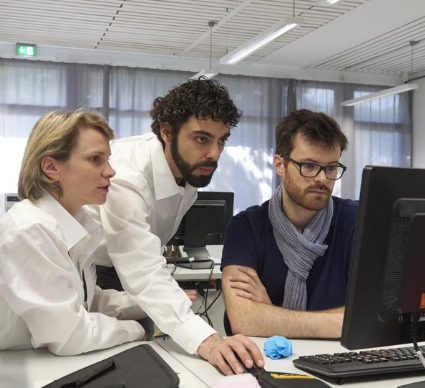 "Dedicated sample management software is definitely more feature rich, but it's more than I need."
Consider how complicated it will be to manually track tens or even hundreds of thousands of pieces of sample- and process-related information across multiple formats, to demonstrate that it's all happening in a compliant manner, and to extract the vital information you'll need to move forward if something goes wrong.
Complicated is what happens when you find out too late that an instrument was not calibrated properly or expired reagents were used, meaning incorrect values were reported. Avoiding this scenario is part of what SLIMS delivers, by alerting the user before mistakes occur.
Complicated is what you'll face when auditors find issues with your Excel-based system: "It's not secure. It's too difficult to know who made what changes. It's too easy to erase files." SLIMS facilitates regulatory compliance through automated sample tracking, audit trails, and protocol management capabilities.
Webinar | Oct 5, 2023
Join us for a demo of Agilent SLIMS and see how you can simplify the management of your entire lab, automate repetitive and time-consuming tasks, reduce sample turnaround time and scale your lab to maximum profitability.
Register now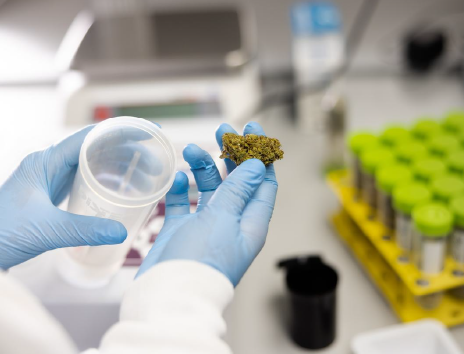 Frequently Asked Questions
What is a LIMS for cannabis testing?
A LIMS, or laboratory information management system, is specialized software that helps you automate workflows, manage information, and integrate instruments and software from multiple vendors under a unified management platform. This automation and centralization of laboratory information management enables greater efficiency and accuracy, while improving transparency and accountability. LIMS are used in various areas, and their coverage differs depending on the domain. For cannabis testing, a LIMS brings together the tests and their results for cannabinoid levels (i.e., THC or potency testing), pesticide levels, metals, terpene profiles, and more.
What is Agilent SLIMS software?
Agilent SLIMS software combines key elements of a laboratory information management system (LIMS) and an electronic laboratory notebook (ELN) in a single, integrated package, delivering an end-to-end solution for managing all content and all context in the laboratory. SLIMS can streamline, simplify, and optimize your lab by managing all steps where information is generated, including sample intake and status tracking, data storage and reporting, instrument status, QA/QC results, compliance-related information, supplies and consumables inventories, and more.
What are the primary advantages of using a LIMS instead of spreadsheets to track samples and manage lab information?
While it's sometimes possible to capture essential information manually, accessing that information becomes much slower and more difficult when it means sifting through spreadsheets and moving information around between isolated systems. Coordinating these resources in order to distill out essential information is a big job – one that grows rapidly as more and more samples are pushed through the system.
The primary benefits of a LIMS-type software package over manual or Excel-based methods fall broadly into the categories of productivity and accountability. Having SLIMS in your lab is like handing your critical information management tasks over to a trusted expert – one that's always on the job, has system-wide visibility, and is always ready with the answers you need.
Make decisions quickly

At-a-glance graphical dashboard view provides insight into the status of samples, workflows, instruments and supplies, allowing you to make "just in time" business decisions about potential backlogs, untapped throughput capacity, and other factors that impact accuracy, efficiency, and profitability. You'll quickly answer questions like: How many samples can the lab handle? Are we ready for samples from another customer? Are we backlogged?

Decrease sample turnaround time

SLIMS integrates with a wide array of third-party instruments and software platforms, bringing your information together automatically and avoiding manual data entry tasks that are slow and error prone. Errors are flagged instantly, allowing you to adjust without conducting time- and labor-intensive manual reviews.

Minimize errors

LIMS software like SLIMS helps your lab ensure adherence to SOPs by guiding your staff step by step, minimizing repeat testing and saving time. SLIMS can help select the right instrument for the right task, make sure the instrument is calibrated and solvent is not expired, and track/flag errors and trends so adjustments can be made quickly. Relying on manual review can introduce errors and slow down your decision making.

Accelerate the generation of COAs

Editable, customizable reports can facilitate and simplify the process of getting your customers the information they need.

Facilitate regulatory compliance

If your SOPs are in a word document with no track and trace, you won't know if an unauthorized change has been made. With SLIMS, you will have a traceability report with timestamps indicating what was done in the lab and by whom. Regulatory compliance is further facilitated via automated sample tracking, audit trails, and protocol management capabilities. Even if your lab currently meets compliance standards, the situation is likely to change, as the regulations are evolving rapidly. SLIMS is designed to support the requirements of ISO17025 and 21 CFR Part 11.
Can small labs or startups benefit from using SLIMS?
Yes – even labs processing a relatively small number of samples can benefit from bringing a LIMS sample management software system like SLIMS on board. First, it's easy to underestimate the amount of information that processing even a few samples can generate, and easier still to underestimate the value of having all that information captured and stored in an organized, rapidly accessible way. Second, if your lab outgrows manual sample tracking methods – as successful labs often do – bringing a LIMS onboard sooner will ease your transition and eliminate potential stumbling blocks that could slow your lab's growth. SLIMS can manage as many tests as the regulations require for your particular region, including potency, water activity, moisture content, foreign substances, pesticides, mycotoxins, terpenes, residual solvents, heavy metals, and microbial analysis.
What is the SLIMS dashboard, and how does it help my lab on a daily basis?
Capturing and storing information is important, but being able to visualize your workflow on the fly can transform your efficiency. The SLIMS dashboard provides you with a clear visual readout of instrument and sample status, trends, and lab needs at a glance, allowing you to estimate workflow timings and make quick business decisions to meet your customers' needs and separate you from the competition.
Do any of the advantages of SLIMS directly benefit my customers?
User-customizable reports can add value and differentiation to your lab by providing your customers with access to the critical information they need in the way they need it. SLIMS has a customer portal so your clients have an easy way to define their samples, pick their tests, and access the status of their requests – all from their web browser. By helping streamline the process, SLIMS also helps you turn samples around faster, providing your customers with quicker answers that help them move their operations forward.
Why should I go with Agilent when purchasing a LIMS?
Choosing a LIMS, installing it, learning it, and living with it – these are vital factors in your success, and the reputation of the supplier as a trusted partner should factor heavily into your decision. Agilent can help you map the capabilities of SLIMS to the specific processes and needs of your lab to ensure you get up and running quickly. Agilent has experience in this market and provides solutions that span the entire cannabis testing workflow – LIMS, informatics, consumables, instruments, training, and more.
Can SLIMS be installed without disrupting my lab?
Think of migrating to SLIMS as a process improvement project. While some temporary impact to certain processes is unavoidable, the migration can be choreographed in such a way that samples are still being processed and work continues.
How is a LIMS for cannabis installed?
Typical LIMS installations require planning, effort, and commitment. Our team of industry experts understands the level of complexity of cannabis testing labs. The implementation of SLIMS is rapid and realistic, transitioning to digital at the lab's pace. We follow a holistic approach focused on prioritizing the changes that will improve efficiency from the background and iterate into each next critical milestone to match the lab data model as closely as possible.
The SLIMS store features a cannabis starter package that is preconfigured for cannabis analysis, which accelerates setup and saves you time, money, and effort. Region-specific specifications are also available to facilitate the analysis of terpenes, residual solvents, pesticides, mycotoxins, heavy metals, and more.
Getting a demo is easy.
Fill out the form and one of our experts will contact you.
Agilent products and solutions are intended to be used for cannabis quality control and safety testing in laboratories where such use is permitted under state/country law.